IEEE International Symposium on Robotic and Sensors Environments, ROSE 2014, Timisoara, Romania
Date and Time
Thursday, October 16, 2014 - 08:30, until Friday, October 17, 2014 - 16:00
Location
Registration desk at Room A107, UPT Electro Building, 2, V. Parvan Bvd.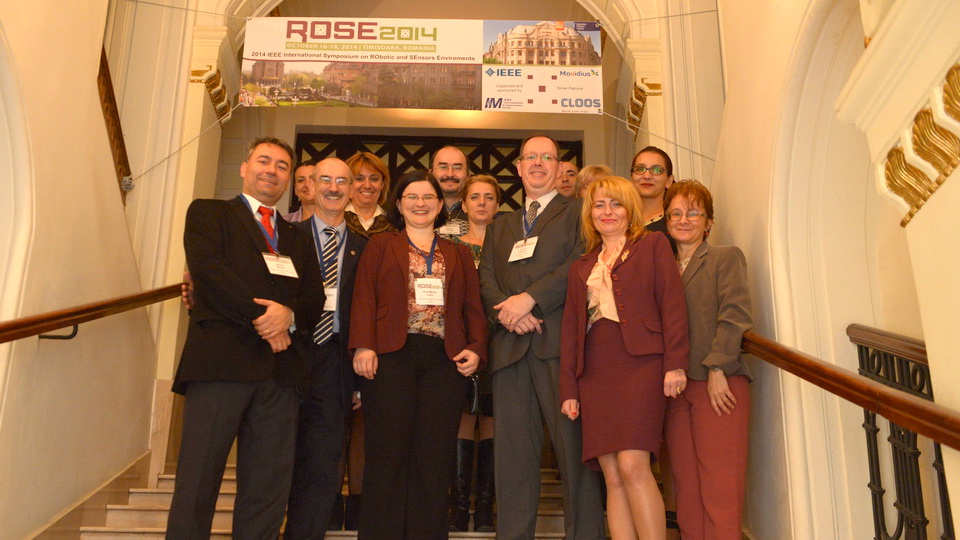 On October 16-17, 2014, Politehnica University of Timisoara and its Department of Computer and Information Technology will host the IEEE International Symposium on Robotic and Sensors Environments, ROSE 2014.
ROSE is a high level scientific conference, organized annually by the IEEE Instrumentation and Measurement Society, USA. It is attended by top international experts and has a large visibility in the field. Previous editions of ROSE have been held in Canada, USA and in several European countries, such as Germany, Austria, Sweden and Italy.
Celebrating its 12th edition this year, ROSE 2014 will enjoy the presence of experts from USA, Canada, Japan, Taiwan, Germany, Italy, Austria, France, Greece, Norway and Romania, who will present significant scientific contributions and technological advances in the top fields of robotic systems and intelligent sensing environments.
General Chairs: