International Robot Engineering Student Contest RoboTEC 2018
Date and Time
Friday, March 23, 2018 - 12:00, until Sunday, March 25, 2018 - 12:00
Location
UPT Electro Building, 2, V. Parvan Bvd.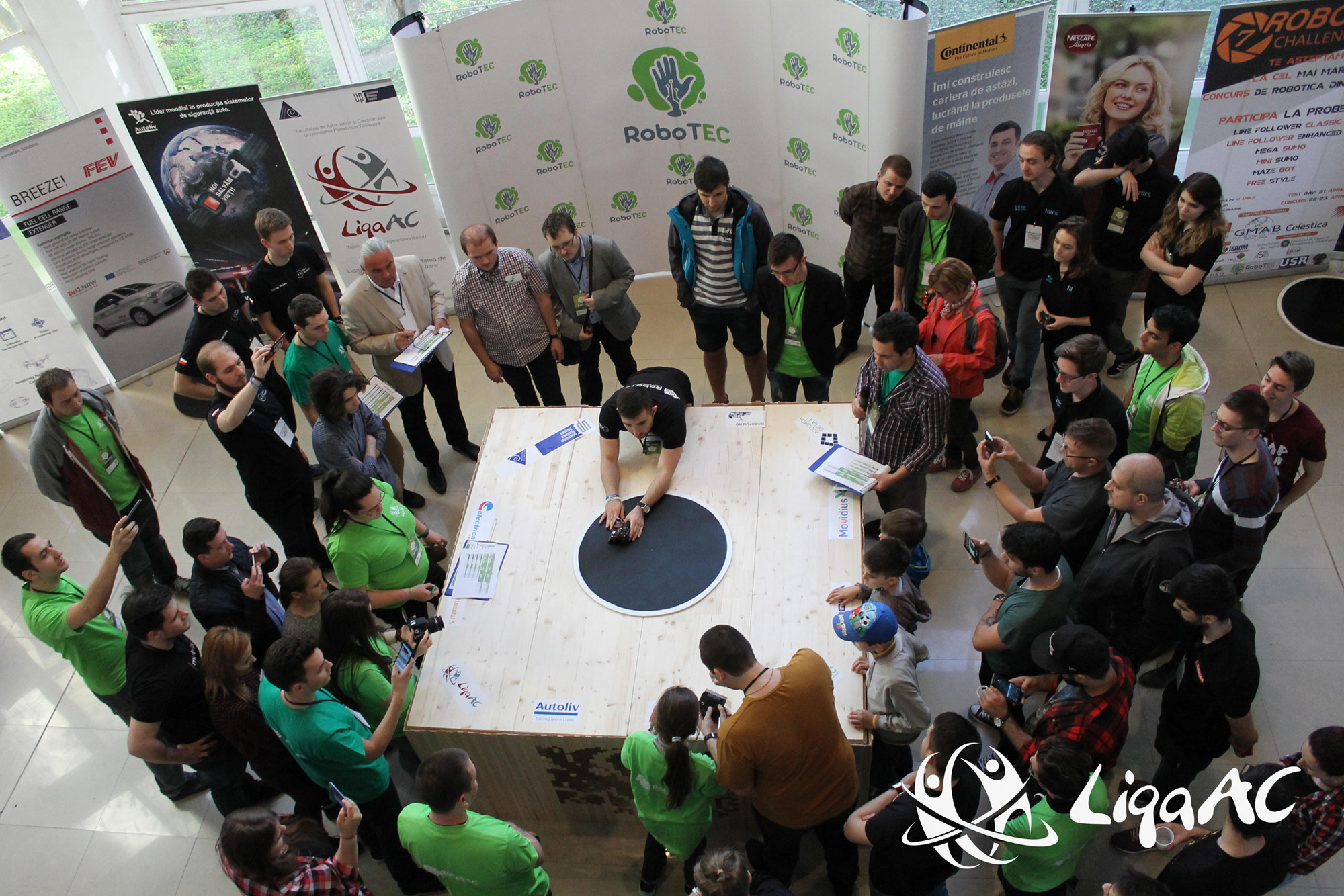 RoboTEC is an international competition organized by Liga AC, with the support of Politehnica University Timișoara, the Faculty of Automation and Computers and IT&C companies, which will reach its fourth edition between the 23rd-25th of March. It will take place in Timișoara, Romania.
The contest has 7 challenges: Line Follower Classic, Line Follower Enhanced, Line Follower Turbo, Mini Sumo, Mega Sumo, Maze, Freestyle. For each challenge, there will be groups of maximum 3 students, who may be guided by a coordinating teacher.
Registrations are open until the 25th of February at https://robotec.ligaac.ro/Registration/RegisterTeam.
The competition is destined to students, therefore the hosts are offering free meals & accommodation, awesome prizes and other surprises to our participants. Also, there is no participation fee.
RoboTEC 2018 timetable: https://robotec.ligaac.ro/Home/Timetable.

Stay tuned to RoboTEC Facebook page to be up to date with our further announcements: https://www.facebook.com/robotec.ac/ or visit the official website: http://robotec.ligaac.ro/.