Research project - energy consumption optimization for Aquatim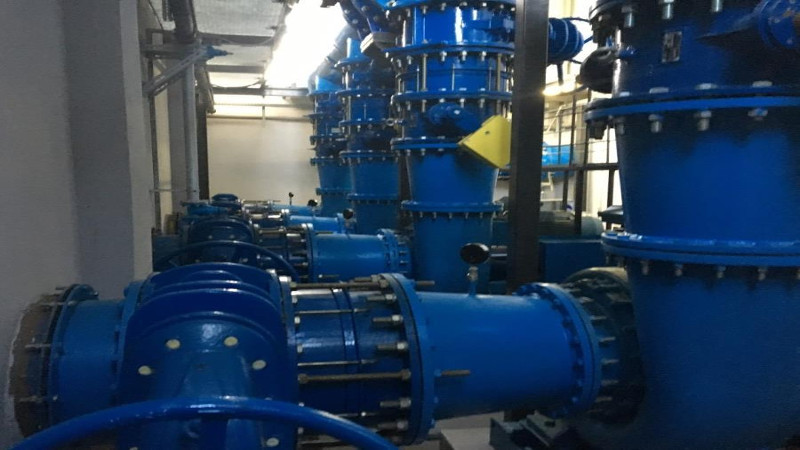 The research contract BC 27/27.03.2018 titled "Software Module for Efficiency Assessment of the Hydraulic Pumps in Service for Drinkable Water Systems" between "Politehnica" University of Timișoara – Department of Computer and Information Technology, on one side, and S.C. AQUATIM S.A. on the other side, has led to a paradigm shift in the pumping regime of the pumps responsible for delivering drinkable water for Timișoara citizens,  with a substantial decrease of the costs.
The research project goals included the development of algorithms for the evaluation of the hydraulic efficiency of the pumps in Pumping Station 1 Bega for daylight and nighttime service,  along with the development of software solutions for monitoring the pumps.
The project was led by Eng. Alin-Adrian Anton, PhD, Lecturer associated with the Department of Computer and Information Technology, in company with the research team made of CS1 Eng. Sebastian Muntean, Habil. PhD, and Eng. Daniel Moș, PhD Student, in company with Eng. Ionel Drăghici, PhD, and Eng. Adrian Cococeanu, PhD Student, on behalf of S.C. AQUATIM S.A. Nighttime and daylight measurements have been assisted by students Ardelean Timotei, Szakal Raul, Peter Alexandra, Kadlecz Bogdan and Măran Alexandru.
Starting with the dawn of 27st of May 2020 the AMF500 parallel pumps in service at Pumping Station 1 Bega have been reconfigured for daylight and nighttime operations with reduced costs, with an operation point close to the best hydraulic efficiency point.