27th International Conference on System Theory, Control and Computing – ICSTCC 2023
Date and Time
Wednesday, October 11, 2023 - 09:00, until Friday, October 13, 2023 - 14:00
Location
Hotel Ibis, Timisoara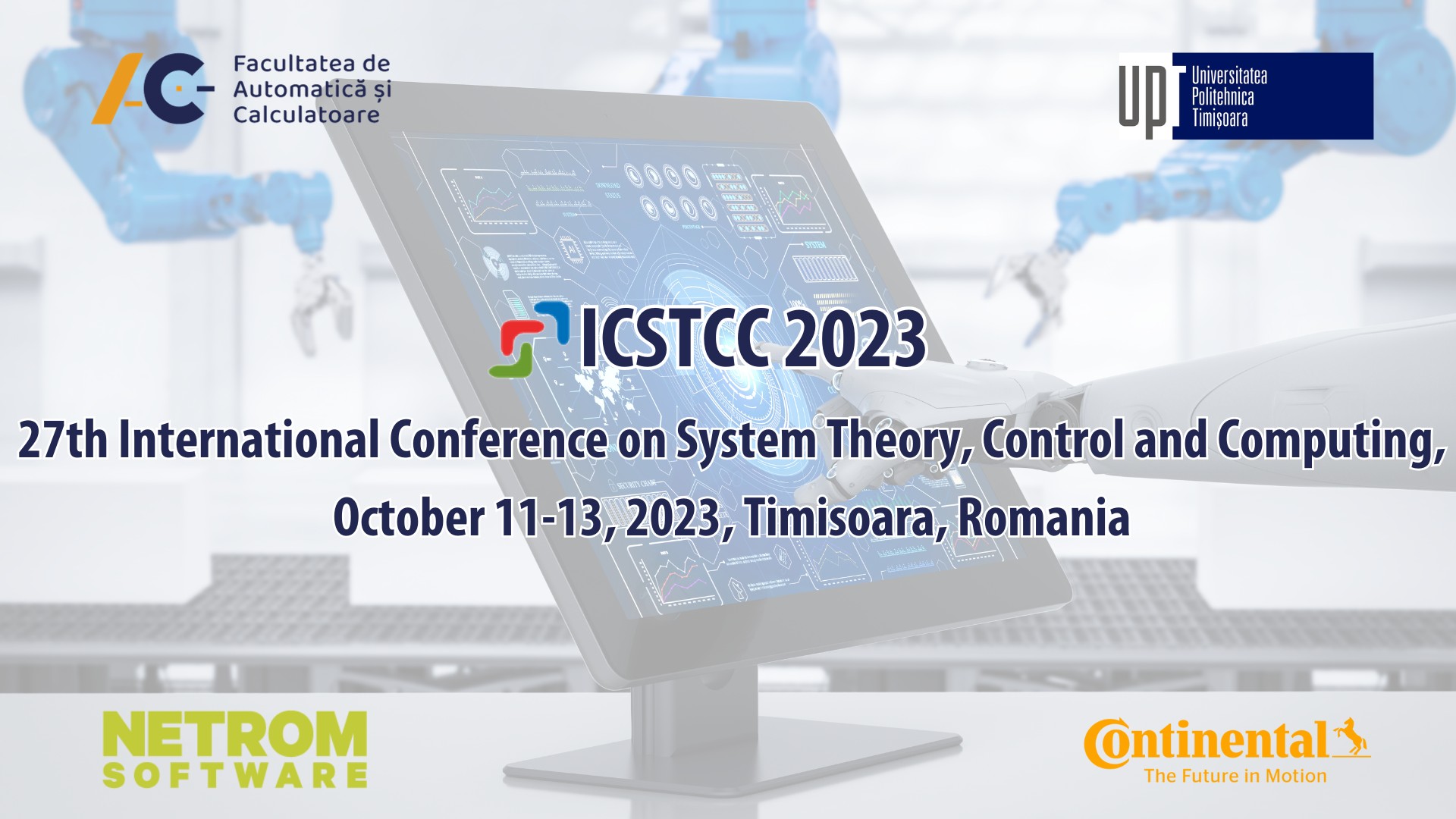 On October 11-13, 2023 the 27th edition of the international conference ICSTCC 2023 (27th International Conference on System Theory, Control and Computing) takes place.
        The 27th edition of ICSTCC 2023 aims to bring together scientists from academia and industry to discuss the state of the art and new trends in systems theory, control and computation and to present recent research results and perspectives development in this rapidly evolving field.
The ICSTCC 2023 program can be consulted here.
Organizers:
Facultatea de Automatică și Calculatoare, Universitatea Politehnica Timișoara
Facultatea de Automatică Calculatoare și Electronică, Universitatea din Craiova
Facultatea de Automatica si Calculatoare, Universitatea Tehnică din Cluj-Napoca
Facultatea de Automatică și Calculatoare, Universitatea Tehnică "Gheorghe Asachi", Iași
Facultatea de Automatică, Calculatoare, Inginerie Electrică și Electronică, Universitatea "Dunărea de Jos" din Galaţi
Plenary and invited presentations: