International Robot Engineering Student Contest RoboTEC 2017
Date and Time
Friday, March 24, 2017 - 16:00, until Sunday, March 26, 2017 - 18:00
Location
Opening Ceremony: K1 Amphitheatre, UPT Library, 2, V. Parvan Bvd.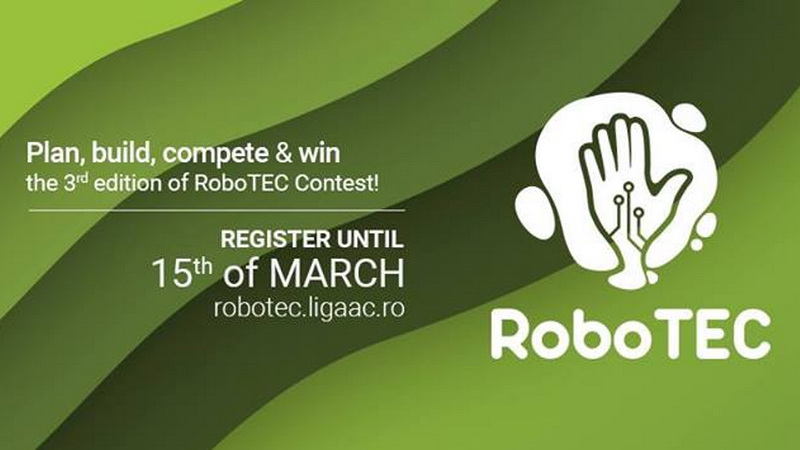 RoboTEC, the international robot engineering student contest hosted by the Liga AC, Student League of the Faculty of Automation and Computers at Politehnica University of Timisoara, reached its 3rd edition this year. It is scheduled on March 24 - 26.
Teams of up to three students (optionally with an additional mentor) can register between February 6 - March 15, to participate in maximum two different challenges.
This year, RoboTEC 2017 features a set of 5 challenges:
Line follower

Mini-sumo

Mega-sumo

Maze

Freestyle
The prizes for each challenge will be composed of different valuable technology-related objects, out of a total of 1500 EUR prize pool.