Hella Sponsors the DCTI Internet-of-Things Lab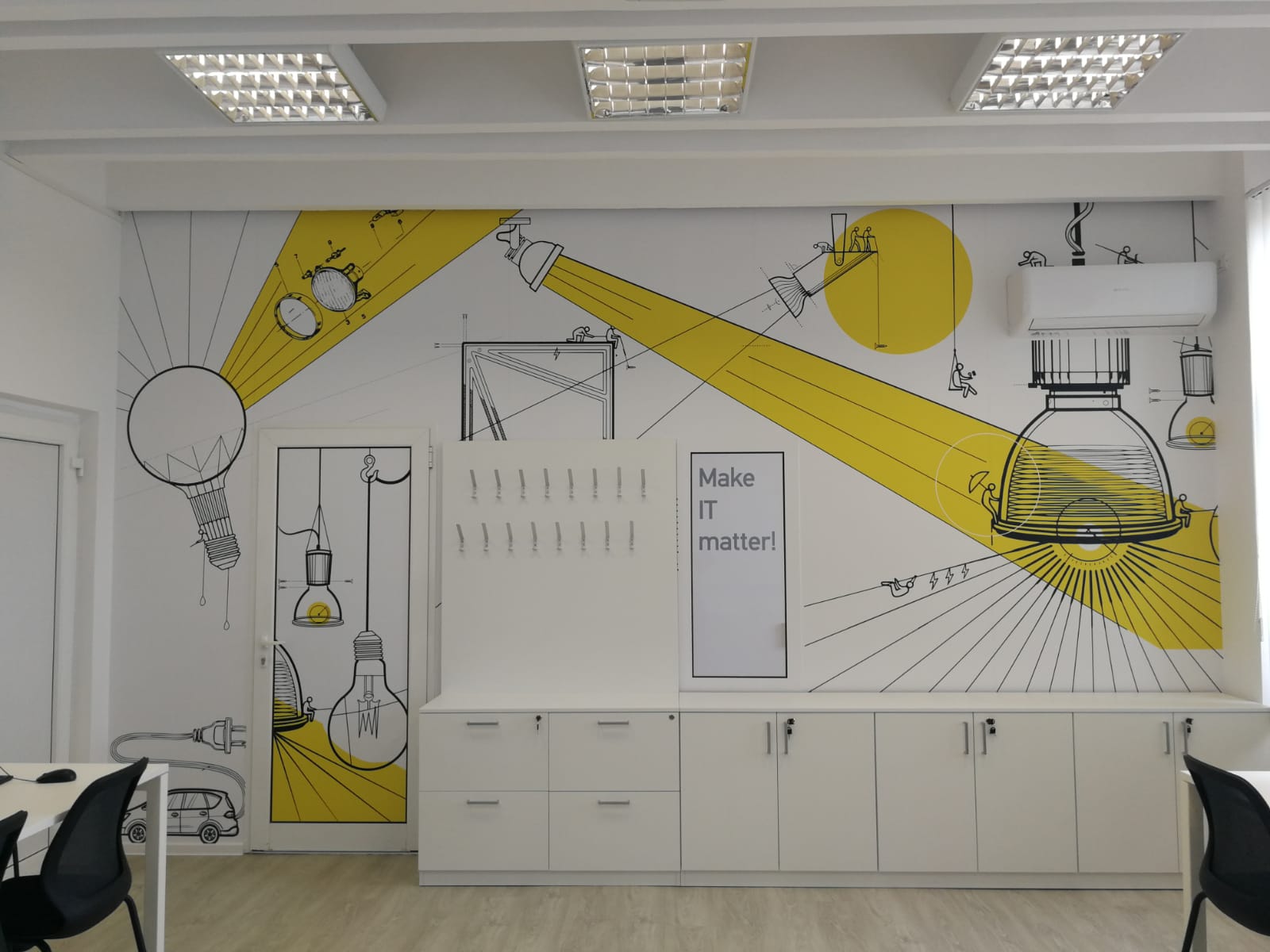 Hella continues its partnership with the Computer and Information Technology Department, sponsoring the complete renovation of the Internet-of-Things Laboratory (Room B419).
The lab has been completely renovated and re-equipped with 18 new state-of-the-art computers (OptiPlex 5080 MT, Intel i7-10700 / 16GB / 256SSD), a Samsung smart board, new furniture, air conditioning, projector, automated projection screen.
Hella is an over 100-year-old family-owned and internationally listed company, that develops and manufactures technology for lighting and electronics for the automotive industry, having one of the largest aftermarket organizations in the world for car parts and accessories.
"This lab will be used by students in the field of Internet-of-Things, embedded and automotive systems, but also artificial intelligence.", said A/Prof. Dr. Eng. Răzvan BOGDAN, lab supervisor.